1 - Eurescom GmbH (EUR) Germany

Eurescom is the leading private organisation for collaborative R&D in European telecommunications. For its members, the European Union, and other customers, Eurescom performs multinational research projects on networks, services, applications and further aspects of telecommunications. The core team in Heidelberg initiates R&D programmes, coordinates projects distributed across Europe, publishes their results, and organises R&D conferences. Major European telecommunication network operators founded Eurescom in 1991 as a platform for collaborative R&D in order to combine resources and create synergies.
2 - University of Leicester (ULEIC) United Kingdom

University of Leicester is a research led institution. The proposed project will be carried out in the Department of Engineering, one of the largest departments in the University with around 600 undergraduate and 100 postgraduate students and researchers, more than thirty-five academic staff (professors and lecturers) and a similar number of support staff. The Department is internationally renowned for quality research and excellent teaching, and has links with many of the world's major engineering companies. In the recent REF 2014, 90% of our research was judged to be world leading or internationally excellent and we submitted almost all our academic staff for this assessment. University of Leicester has a strong foundation in leading space and communication research, particularly at European level both with the European Space Agency and with the European Commission; and are also strongly involved in Copernicus: i) SLSTR LST L2 algorithm providers ii) Sentinel 3 ground segment design; iii) the Geoland-2 core service, iv) the CAMELOT study defining the requirements for the atmosphere missions of Sentinels 4 and 5; v) the UK GMES networking groups; and vi) the Sentinel Convoy studies (scientific lead) both for Land and Atmosphere to identify gaps in current/planned measurements. University of Leicester also has been extensively involved in H2020 ITN projects including CINCHRON, MIND, LISTEN, MEICOM, YEASTDOC, SOCRATES etc
3 - Viavi Solutions (VIAVI) United Kingdom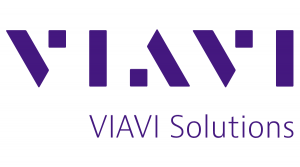 Viavi Solutions (UK office) was founded in 1937 and today has more than 2,600 employees worldwide. Viavi is a global leader in the Test and Measurement Instrumentation marketplace. Its products support a wide range of industries including aerospace, defence and wireless mobile and broadband communications. Its proven solutions encompass a full spectrum of instrumentation from turnkey systems, standalone boxes or modular components that provide customers with high Industry standard for 3GPP verification, validation, and optimization. From HSDPA/HSPA+ to 5GNR, TM500/E500 offers all the capabilities of a mobile terminal with advanced test functionality
4 - Brunel University (UBrunel) United Kingdom

Brunel University in the UK is a major force in the UK higher education maintaining close links with industry in teaching, research and technology transfer. Brunel has a total student population of over 14,000 and over 2,000 full-time academic and research staff with a turnover of about £192 million from teaching and research. The University is organized into three colleges, of which the Department of Electronic and Computer Engineering, within the College of Engineering, Design and Physical Sciences, has a long record of innovation and excellence; it was recently graded 5 in the UK Research Assessment Exercise in the General Engineering subject area. The school has over 200 members of staff and research activities are centered on a number of groups of which Wireless Networks and Communication Research Centre (WNCC) and Centre for Multimedia Communications Research (CMCR) are prominent.
5 - Institut Supérieur d'Electronique de Paris (ISEP) France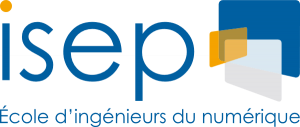 ISEP is a graduate engineering school in Electronics, Software & Computer Engineering, Signal & Image Processing, Telecommunications and Networks, founded in 1955. ISEP trains engineers and researchers that meet the needs of industry. Its close relationship with the corporate world contributes largely to the school's life: ISEP faculty devote their energies to R/D projects, technology transfer and contracts established with industrial groups, computer service companies, university laboratories, national and European research agencies. Besides, ISEP has a strong international dimension with more than 100 partnerships worldwide. Moreover, ISEP continuously designs innovative teaching methods to foster the development of competences in engineering and management fields.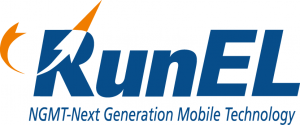 RunEL, founded on March 2015, is carving its way to be a technology leader in the 5G mobile wireless revolution. The company's mission is to: "introduce a revolutionary 5G infrastructure platform based on its Sparq-2020 family of chipsets that will become a significant player in the upcoming 5G digitalization era".
RunEL's innovative technology is protected by a group of licensed OFDMA (Orthogonal frequency-division multiple access) patents, all providing a smooth entry in all critical markets. RunEL's team is led by experts in Mobile Communication, Physics, Electrical Engineering, and Artificial Intelligence, all holding M.Sc.'s and Ph.D.'s. Over the years, RunEL's team (partially set at the team's previous company-RunCom) has invented, developed and manufactured thousands of wireless Base Stations and User Terminals (including chipsets) in the mobile markets, pioneered the OFDMA technology  back in 2000-2006 timeframe and introduced it to the standards in order to became  the physical layer basis of the 4th Generation LTE (Long Term Evolution) and WiMAX (Worldwide Interoperability for Microwave Access) Cellular Networks of today. Currently, RunEL's core team is gathered again reinforced by young and talented researchers in order maintain its technological leadership in the OFDMA field and to lead the way towards the 5th Generation revolution and beyond.
7 - University of West Scotland (UWS) United Kingdom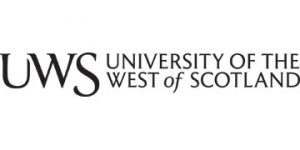 UWS is one of UK's largest modern universities with four campuses in Scotland and a London campus, and a top university in Scotland regarding the number of knowledge transfer partnerships (KTPs) with businesses, acting as a leading channel to supply useful knowledge and expertise to the industry. UWS has approximately 15500 students and 1500 staff member structured in six academic schools. In the proposed project, UWS will perform their main duties in the School of Computing, Engineering and Physical Sciences. The UWS team are affiliated with the Research Centre of Excellence on Artificial Intelligence, Visual Communications and Networks (AVCN), a flagship research centre founded in 2009, and one of the most productive research groups in Scotland in terms of research outcomes, patents and IPRs, income generation and PhD completion, offering a highly motivating research environment. AVCN consists of 10 permanent academic staff, together with over 30 research staff and PhD students.
AVCN staff has more than 800 peer-reviewed publications and have been officially involved in more than 80 research projects at national, European or international levels, including a significant number of FP6, FP7 and Horizon 2020 projects funded by the European Commission. UWS has been acting as the Technical Manager of the 5G-PPP Phase I SELFNET and 5G-PPP Phase II SliceNet project, leading the consortium to deal with various technical challenges in network management, network control, 5G infrastructures, Mobile Edge Computing, SDN and NFV technologies, Cognitive Intelligence, Machine-Learning for Networks, Network Slice Control, Network Slice Management and QoE, among others. This highly active research environment together with strong institutional support will provide an ideal platform for the UWS team to carry out the co-technical leadership of the activities in this project. The main research themes of the "Artificial Intelligent, Communications and Networks" in AVCN are perfectly aligned with the main topics covered in this proposal, maximising the chances of success.
8 - Eurecom (ECOM) France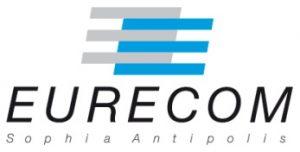 EURECOM is a research and teaching institute located in the Sophia Antipolis Technopole in the South of France. EURECOM's research activity focuses on 3 domains which have led to the creation of three research departments: Networking & Security, Multimedia Communications, and Communication Systems. EURECOM has an approximate budget of 10.2 million Euros of which 5.2 million are from research contracts. It has some 150 employees among which 126 are scientists (25 professors, 26 engineers, 75 PhD. students).
The Communication Systems Department has its focus on digital signal processing for communicationsystems, information theory, 4th and 5th generation cellular radio systems, wireless protocols, mobile adhoc/mesh networks, software radios, and SW and HW prototyping. In addition to fundamental research, the department has strong expertise in both open-architecture real-time radio platforms (www.openairinterface.org) as well as agile 5G service platforms (mosaic-5g.io) for use in publicly-funded research projects aiming at demonstrating innovations at all protocols layers (RF to applications).
9 - Oledcomm (OLED) France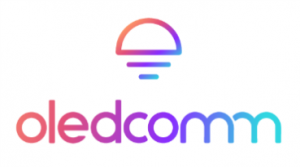 OLEDCOMM is one of the world leaders in optical wireless communication (OWC) and LiFi systems development and industrialisation. Founded in 2012, as a University of Paris-Saclay spin-off, OLEDCOMM first developed light-based indoor geolocation devices then deployed in supermarkets, museums and even in Paris metro stations. In parallel with this geolocation activity, OLEDCOMM launched in 2017 the MyLiFi lamp, its first ever consumer LiFi product for network access. In 2019, OLEDCOMM launched LiFiMAX, a LiFi product providing a 100Mbps secured network access to up to 16 users over a coverage area of 12 m², making it one of the most advanced LiFi system available on the market. In October 2019, OLEDCOMM provided its OWC modems to Air France for the first ever A321 commercial flight equipped with LiFi.
OLEDCOMM now gathers 15 people covering various areas of expertise: digital and analog electronic, telecommunication and signal processing, optics, mechanical and thermal design, supply chain, business development and management. This broad competence portfolio allows the company to master the whole design, development and industrialization chain of OWC products. Besides, OLEDCOMM has filled around 25 patents so far and benefits from a close partnership with University Paris-Saclay through an industrial chair.
10 - Robert Bosch GmbH (BOSCH) Germany

The Bosch Group is a leading global supplier of technology and services. It employs roughly 403,000 associates worldwide (as of December 31, 2019). According to preliminary figures, the company generated sales of 77.9 billion euros in 2019. Its operations are divided into four business sectors: Mobility Solutions, Industrial Technology, Consumer Goods, and Energy and Building Technology. As a leading IoT company, Bosch offers innovative solutions for smart homes, smart cities, connected mobility, and connected manufacturing. It uses its expertise in sensor technology, software, and services, as well as its own IoT cloud, to offer its customers connected, cross-domain solutions from a single source. The Bosch Group's strategic objective is to deliver innovations for a connected life. Bosch improves quality of life worldwide with products and services that are innovative and spark enthusiasm. In short, Bosch creates technology that is "Invented for life."
The Bosch Group comprises Robert Bosch GmbH and its roughly 440 subsidiary and regional companies in 60 countries. Including sales and service partners, Bosch's global manufacturing, engineering, and sales network covers nearly every country in the world. The basis for the company's future growth is its innovative strength. At 125 locations across the globe, Bosch employs some 72,000 associates in research and development. The special ownership structure of Robert Bosch GmbH guarantees the entrepreneurial freedom of the Bosch Group, making it possible for the company to plan over the long term and to undertake significant upfront investments in the safeguarding of its future. Ninety-two percent of the share capital of Robert Bosch GmbH is held by Robert Bosch Stiftung GmbH, a charitable foundation. The majority of voting rights are held by Robert Bosch Industrietreuhand KG, an industrial trust.
11 - Fraunhofer IIS (FhG) Germany

With 72 institutes and independent research units and liaison offices in Europe, the USA and Asia, Fraunhofer-Gesellschaft has an established reputation for excellence at the front rank of applied research and development. 25,000 staff members work with an annual research budget of over 2.3 billion euros.
The Fraunhofer Institute for Integrated Circuits IIS is one of the world's leading application-oriented research institutions for microelectronic and IT system solutions and services. Fraunhofer IIS provides research and development services in the following areas: Audio and Multi- media, Communications Systems, Energy Management, IC Design and Design Automation, Imaging System, Medical Technology, Non-destructive Testing, Positioning, Safety and Security Technology, Sensor Systems plus Supply Chain Management. About 1050 employees conduct contract research for industry, the service sector and public authorities. The budget of 165 million euros is mainly financed by projects. Less than 26 percent of the budget is subsidized by federal and state funds. The Communication Systems Division with its Electronic Measurements and Signal Processing (EMS) department of Fraunhofer IIS participating in this proposal is specialized on consulting, specialized on 3GPP/IEEE standardization, measurements and testing of satellite, 5G communication and Beyond 5G (mmWave and THz) systems for vertical sectors. Currently three globally unique testbeds are available: sub 6 GHz virtual electromagnetic environment for testing of 3G-5G communication devices under realistic wave-propagation conditions in a reproducible and controlled manner, a SatCom on the Move over the air (OTA) testbed emulating realistic motion and wave propagation conditions for Ka/Ku band terminals, and a mm-Wave OTA testbed that is currently under construction. For the fundamental research of communications systems and predevelopment of system concepts the FhG IIS own modern self-developed measurement analysis technology up to 380 GHz and broadband test equipment up to 32 GHz bandwidth. Furthermore, the EMS group has mobile test and measurement equipment which covers the range from microwave over mmWave to THz. The measurement equipment enables the capability to analyse various scenarios in different frequency spectra to development new communication concepts and applications. The current system covered the following frequency bands: 0-10 GHz, 24-42 GHz, 57-67 GHz, 71-78 GHz, 180-220 GHz and will soon be supplemented by an extension to 280-330 GHz. The expansion into the optical spectrum can also be done with FhG expertise.
12 - Capgemini Portugal SA (ALPT) Portugal

Capgemini is a global leader in partnering with companies to transform and manage their business by harnessing the power of technology. The Group is guided everyday by its purpose of unleashing human energy through technology for an inclusive and sustainable future. It is a responsible and diverse organization of 270 000 team members in nearly 50 countries. With its strong 50 year heritage and deep industry expertise, Capgemini is trusted by its clients to address the entire breadth of their business needs, from strategy and design to operations, fueled by the fast evolving and innovative world of cloud, data, AI, connectivity, software, digital engineering and platforms. The Group reported in 2020 global revenues of 16 billion.
Capgemini Engineering combines, under one brand, a unique set of strengths from across the Capgemini Group: the world leading engineering and R&D services of Altran acquired by Capgemini in 2020 and Capgemini's digital manufacturing expertise. With broad industry knowledge and cutting edge technologies in digital and software, Capgemini Engineering supports the convergence of the physical and digital worlds. It helps its clients unleash the potential of R&D, a key component of accelerating their journey towards Intelligent Industry. Capgemini Engineering has more than 52,000 engineer and scientist team members in over 30 countries across sectors including aeronautics, space and defense, automotive, railway, communications, energy, life sciences, semiconductors, software & internet and consumer products.
13 - THALES SIX GTS France (TSG) France

Thales is one of the world's leading providers of mission-critical systems for security, defence and aerospace. With over 71000 employees in 50 countries, Thales annual revenue is over €12 billion with over 18% devoted to R&D and 25000 researchers working on cutting-edge technologies. Leveraging a global presence and spanning the entire value chain, from prime contracting to equipment, Thales plays a pivotal role in making the world a safer place. THALES SIX GTS FRANCE SAS (TSG) revenues exceed 1 billion Euro with 6.900 employees. TSG addresses every activity related to telecommunications: wireless communications, IP networks, satellite communication, net-work administration and security.
TSG has a long experience in very large Information systems and secure infra-structures for systems and networks, including Internet and Intranets. TSG also develops a full range of telecommunication and cloud platforms and components, a range of high-performance security products and has a deep skill in secure telecommunications and information systems for public and governmental organizations, or emergency services.
Advance studies of TSG is made of a set of applied research laboratories working conjointly and involved in cutting-edge projects. ThereSIS laboratory representing advance studies in the INSPIRE-5Gplus project covers four areas of expertise namely: AI & autonomy, data science, connectivity and Cybersecurity. ThereSIS is also in charge of transferring technological results (e.g. building blocks) to Thales Business lines.
The proposed project will be carried out in ThereSIS AI Lab. As a private research and innovation laboratories, the AI Lab aims at identifying disruptive technologies and derisking those technologies that are relevant for further development. More specifically, the AI Lab addresses challenges around the use of Artificial Intelligence technologies based on Machine Learning in Thales products and services, particularly (but not solely) in the context of critical information and communication systems.
In particular, the AI Lab studies how Deep Reinforcement Learning can be used to learn complex control patterns in order for a system of autonomous entities to coordinate and achieve mission objectives, but also to automate the discovery of quality or security flaws in software and systems, and possibly improve test productivity. Our research effort is focused on challenges that limit the industrial exploitation of current reinforcement learning technologies, such as learning methodology and efficiency, result robustness and reusability, or reasoning and planning capability.
ThereSIS AI Lab has also access to dedicated computation resources appropriate for conducting research in deep and reinforcement learning and develops and maintains proprietary software, including Thales SE-Star© multi-agent simulation framework and TheRLib© reinforcement learning framework.
14 - Deutsche Telekom AG (DTAG) Germany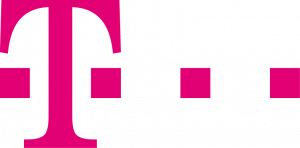 About Deutsche Telekom
Deutsche Telekom is one of the world's leading integrated telecommunications companies with over 184 million mobile customers, 28 million fixed-network lines and 21 million broadband lines (as of December 31, 2019). The Group provides fixed-network, mobile communications, Internet and IPTV products and services for consumers, and ICT solutions for business and corporate customers. Deutsche Telekom is present in around 50 countries and has approximately 213,000 employees worldwide. The Group generated revenue of 80,5 billion euros in the 2019 financial year.
About Telekom Innovation Laboratories
At Telekom Innovation Laboratories (T-Labs), the passion for innovation and technology drives international experts and scientists to work together on e.g. Future Networks & AI, Cybersecurity, Next Generation User Experiences, and Decentralization of Systems. T-Labs is the R&D unit of Deutsche Telekom and is in a close partnership with the Technische Universität Berlin. At its sites in Berlin, Darmstadt, Beer Sheva, Budapest and Vienna, T-Labs sits amongst a world-class host of universities, startups, investors, research institutes and corporate innovation hubs to jointly shape the future of communication services.